About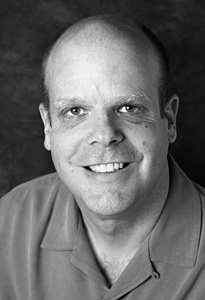 Eric is so professional and knows exactly what he is doing. He really took alot of pressure off us by being easy to communicate with. We were able to throw ideas back and forth and I can not say in words how very happy we are with Eric. Just look at our pictures and they will speak for themselves!! Thank you Eric!!! You are truly a blessing to us!!
- Kimmy H.
We LOVE the pictures sooo much! You are SO talented! I LOVE THEM all - truly! Most photographers would have only a handful of good pics after shooting all the pictures. My New York photographer friend is SOOO impressed as well.
- Monica M.
I love these photos!!! You and Yuching did an amazing job. They make the feeling of becoming a parent ever so real. And as cold as it was that afternoon, your photos turned out very warm...love, love, love! Looking forward to doing the baby's photo session! Thank you soooooo much!
- Margaret C.
We think you are awesome! Thank you for truly capturing out day - the emotion, the beauty and most of all out loved ones. Thank you so much for all your care and expertise, we are thrilled with the photos and the memories.
- Amanda P.
We were very pleased with your work at our wedding and we were even more pleased when we saw the end results. We will always be able to go back into this beautiful day by browsing through the pictures. Thank you!
- Erin S.
We have thoroughly enjoyed the wedding website and sent the link to everyone. I cannot thank you enough for creating some truly amazing pictures. My college roommate said it best this past weekend - Jeff and I got the pictures they wanted when they got married last year. She said they would have traded their whole epic wedding for the pictures you took.
- Jaime P.
Eric, we can't thank you enough. The pictures are amazing. I can't stop looking at them! You totally captured the highlights of the day. You definitely have an eye for this and a great style!




- Suzie L.
You have an awesome eye. The pictures of the kids hanging in the hall get compliments from everyone who comes. You really caught their personality and their ages. You have done our portraits two years in a row and we can't wait until next February.
- Christina B.
Your photos of our wedding are incredible! You absolutely ROCK! Those photos are amazing. I LOVE all of the little details that you were able to capture in our photos. We love the photos of our wedding guests; they really show how much fun they were having. Our wedding day was beautiful and we have beautiful photos to prove it. You do beautiful work!
- Tina M.
Thank you SO much for those pictures of Garrett and his dad, I just love them. You are so good! I wish we knew about you when we had our wedding.
- Jackie K.
Where do we begin to thank you? The pictures are awesome. Everyone we've shown so far loves them. Your handling of different lighting situations is masterful. The compositions and prints are impeccable. My house is starting to overflow with your art and I wouldn't have it any other way!
- Erin G.
About Me:
I'm a dog person.
I see no reason to jump out of a perfectly good airplane.
I'm usually described as smart, nice, and funny.
I like to get out hiking or biking when I'm not taking photos (or sometimes while I'm taking photos) and yet I am no stranger to my couch.
I prefer independent films to blockbusters, but enjoyed King Kong (I was mildly disappointed that no one said "get your hands off me you damn dirty ape" at any point during the film).
I think everyone gets to decide what success is for them.
I try not to take anything too seriously, but sometimes fail.
I'm very close and loyal to my friends and family.
I'm a golfer with a repeatable swing, but a lousy short game.
I am not perfect and don't expect others to be.
Most of my vacations involve Nalgene bottles, my wife, and my dog.
I like to play guitar and get lots of requests about my singing (mostly to please stop).
Scott Adams used some fodder that I sent him in his book, 'The Dilbert Principle'.
I believe that memories matter and that photography is important.
I believe that everyone deserves to look and feel their best; both inside and outside.