The America's Cup is in San Francisco! I grew up on a Laser and crewed on a J24 "back in the day". I'm not the world's biggest sailing fan by any stretch, but I dig it. So I went to watch on one of the race days.
The thing about watching the AC45 boats in person is this: they are insanely fast. I have seen one of the old Oracle America's Cup boats. Although it was fast compared to other sailboats, it still looked and moved like a sailboat. No surprise there. These new catamarans look like sailboats, but they don't move like sailboats. They fly. Seriously. It's shocking. So I wanted to try to to give you a sense of the speed of these boats in my photos.
The boats moored before the race.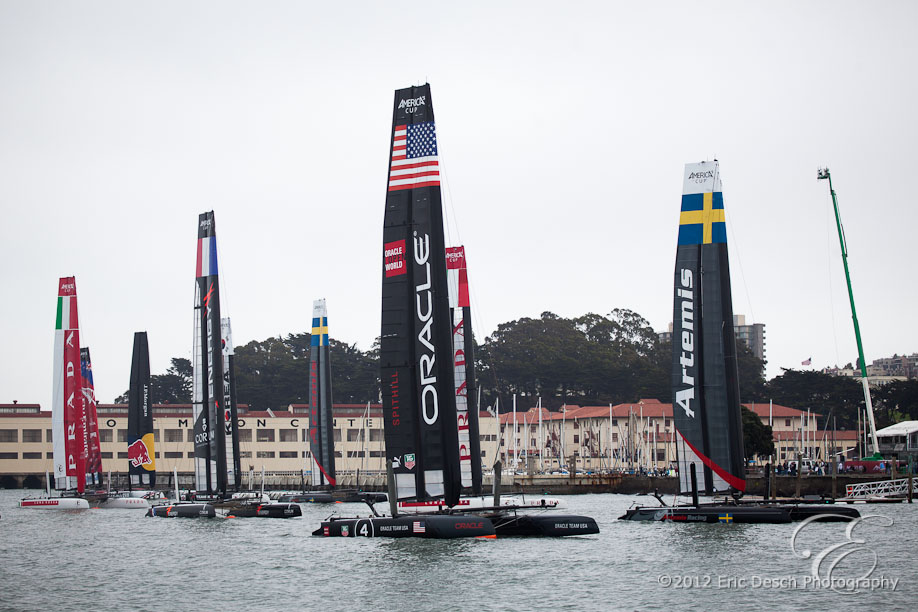 Artemis hiking out and Swordfish buries its bow. Pretty common for the boats to bury the bow coming around the windward mark. We were hoping for a capsize, but the winds were too light and the skippers too skilled.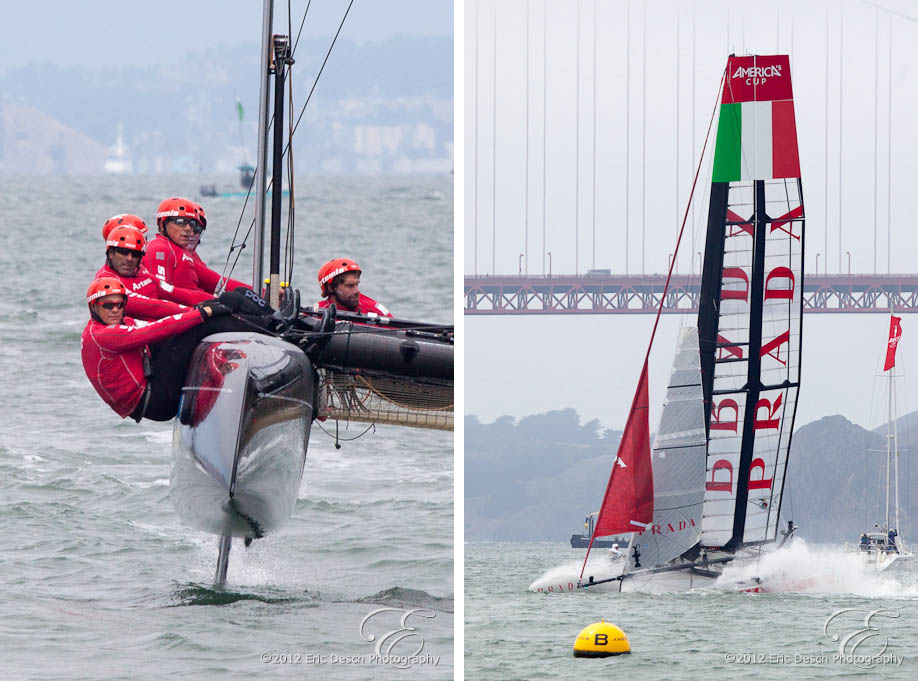 Swordfish heeling over.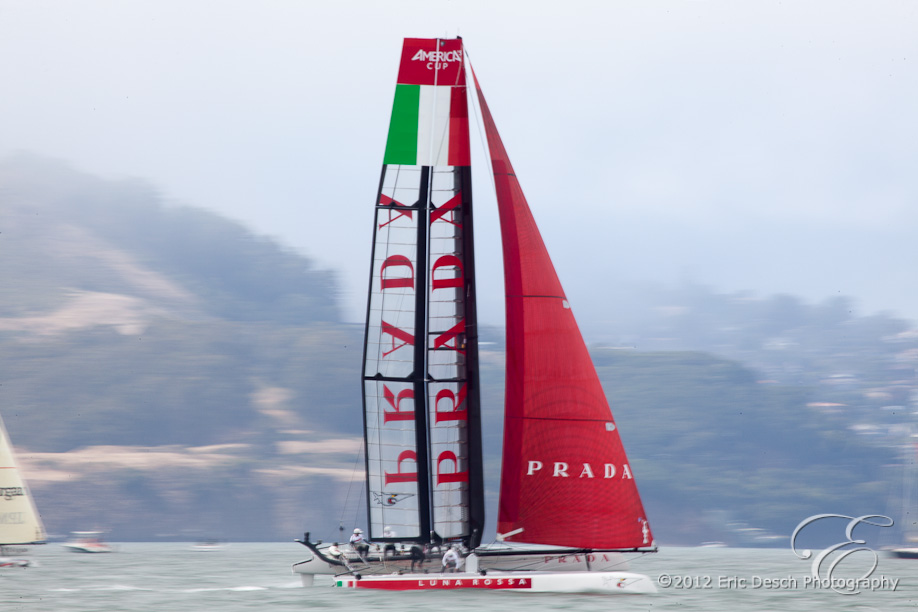 I believe this is America. Good to see an old school wood and canvas boat.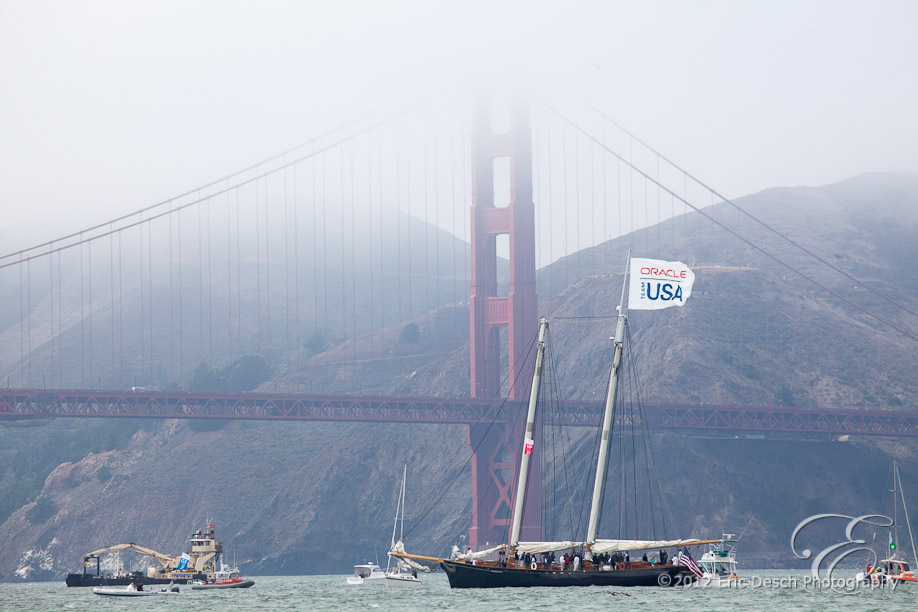 Oracle finish 1-2 in the first fleet race.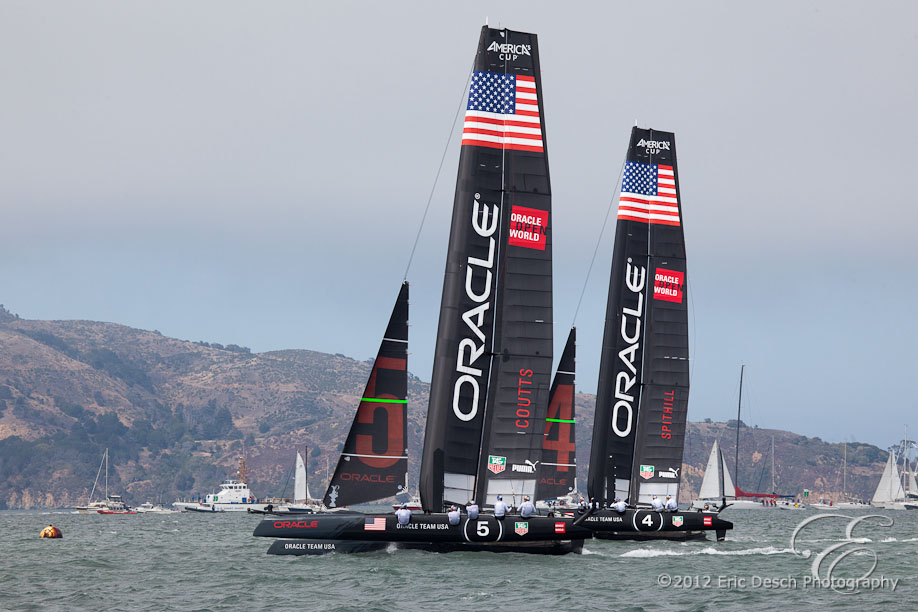 Spithill going fast.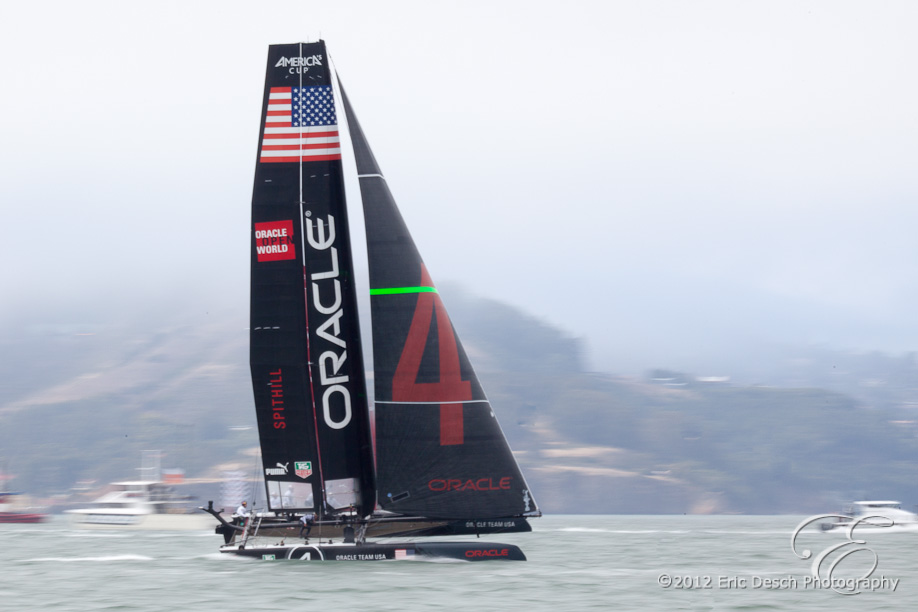 Crew on Artemis working hard.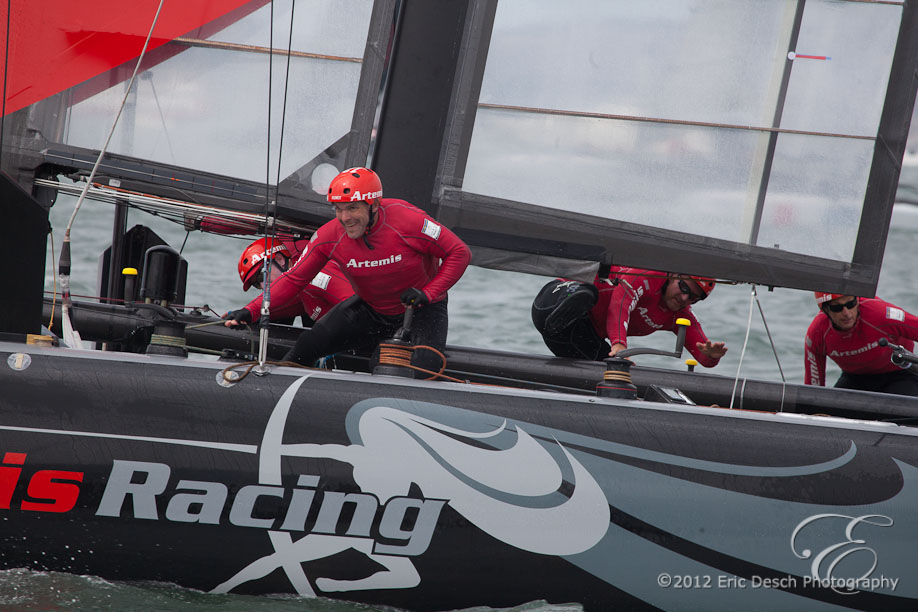 Close racing.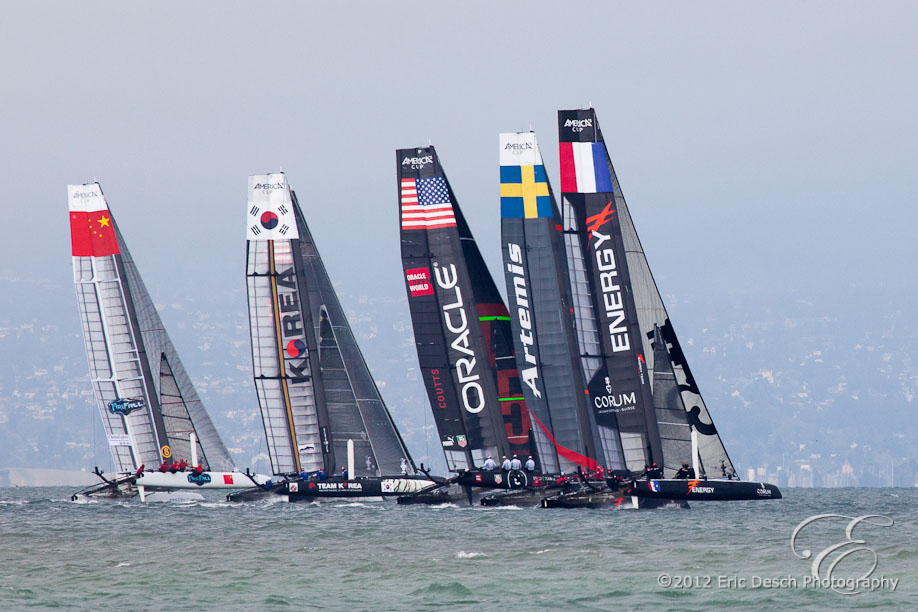 Medical boat watches on.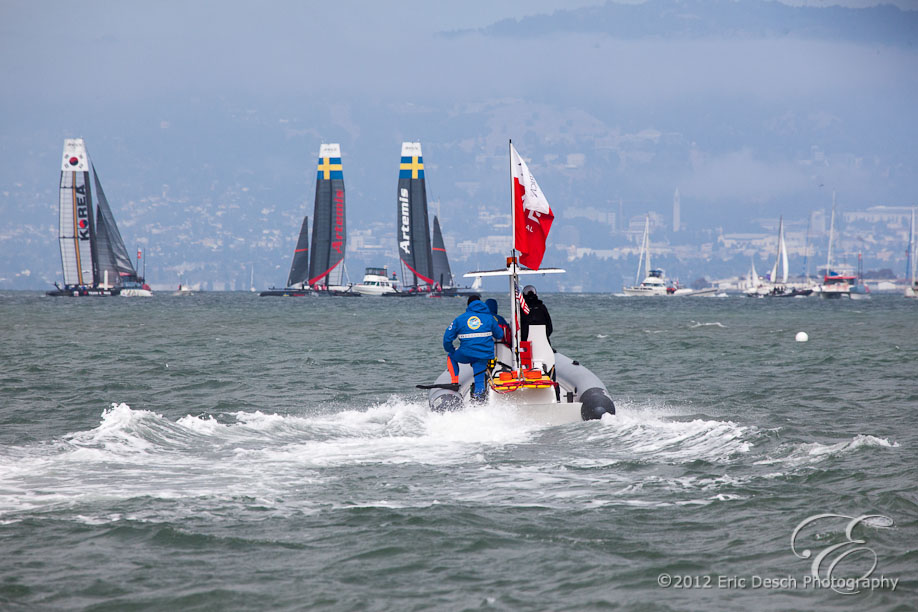 Speed!